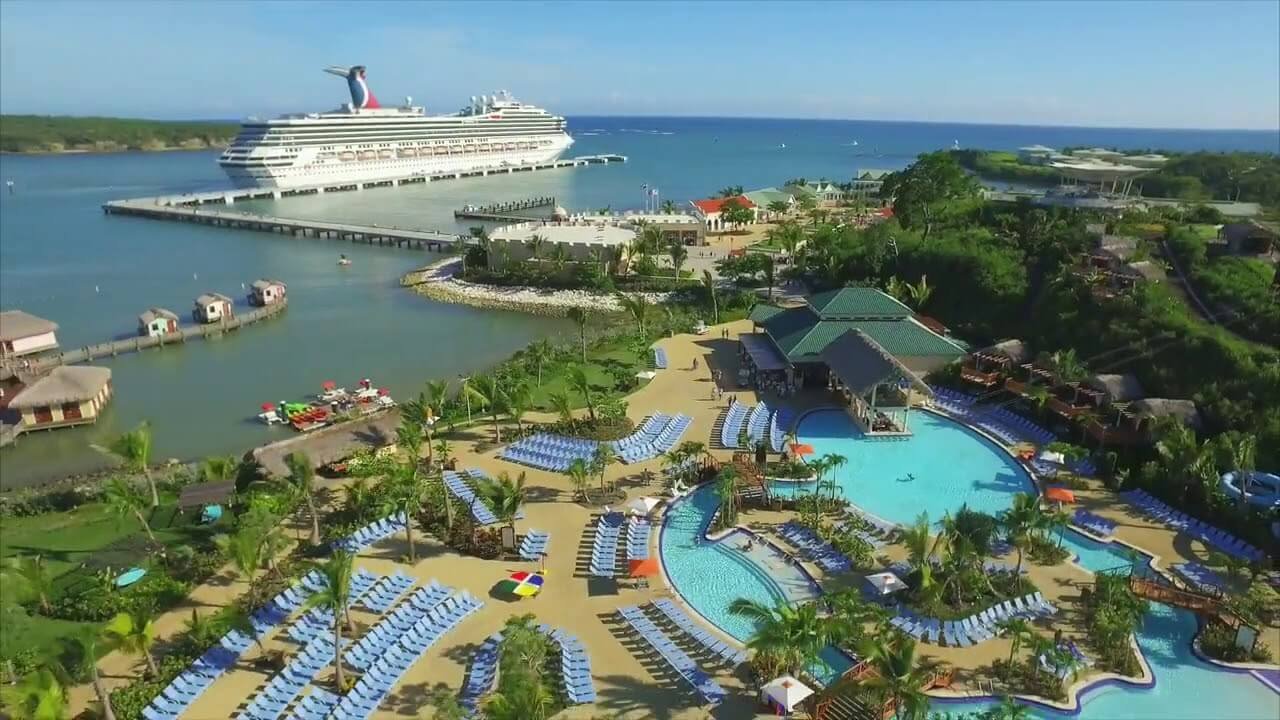 Puerto Plata is the third-largest city in the Dominican Republic and is steeped in history having been named by Christopher Columbus as the "Silver City". The Fortaleza San Felipe is an authentic and historic Spanish fortress, also known as El Morro de San Felipe. It was built in 1577 to protect the city of Puerto Plata from pirates and corsairs.
La Hispaniola, as the island which now includes the Dominican Republic and Haiti is named, was on the main route for Spanish Galleons transporting gold and other precious cargo from South America to Spain. As such it became an ideal location for pirates and corsairs looking to intercept these richly laden vessels and steal their cargos.
Puerto Plata city has had varied fortunes as a tourist center. When tourism to the Dominican Republic took off in the 1980s it was one of the most popular destinations. Although it lacks quality beaches within the city the area of Playa Dorada to the East developed with all-inclusive hotels and superb beaches. The city also attracted cruise liners bringing day visitors to the city to explore the history and museums.
As other resorts in different parts of the country developed Puerto Plata lost some of its appeal and cruises stopped coming to the port. Playa Dorada remained and is still a very popular holiday destination with hotels, condos, golf course and water sports available to visitors.
Currently, the city is rebuilding its attraction. There are now two new cruise liner ports. The first was developed at Maimon, to the west of the city, which now attracts thousands of visitors. Unfortunately, as it is outside the city many of the visitors arriving by sea are tempted to remain in the port area or sold organised trips on board. However, some more adventurous travellers do look to explore and recommendations of places to visit and points of interest are sought after.
Additionally, there is now a second docking port right in Puerto Plata harbor which enables visitors to easily visit the city and its attractions as well as enjoy excursions to other destinations within the province. Taino Bay terminal will make history by receiving on Monday 31st October the largest cruise ship ever to arrive in the Dominican territory. The "Allure of the Seas" carries some 5,822 cruise passengers. Based on the fact that it is estimated that each cruise passenger spends about 100 dollars per capita on land, that would amount to an economic spend in Puerto Plata of more than half a million dollars.
Please consider adding your, or someone's business to the Add a Business section of this site to help visitors find the most interesting and worthwhile places and attractions to visit whilst they are here.
For the whole area, Puerto Plata city is the main center for major purchases. It features several major supermarkets, La Sirena and Jumbo being the most well-known. Jose Luis, who has two smaller supermarkets in the city, is also worth a visit. It is also the main location for medical centers and hospitals as well as a range of specialist services and Governmental offices.
As a city, it also offers a far wider choice of furnishings and household stores and products than the smaller, more tourist-inclined towns in the area. Recommendations to the best places to shop and for reliable service would be welcomed by those making their first visit to the city. It's quite large and can be intimidating if you don't know where to go!